ABOUT THE ARTIST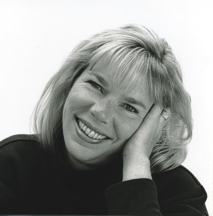 A native Minnesotan with a bachelor's degree in fine arts, Barbara relocated to Southern California in 1983 and maintains a studio in Dana Point, CA. She annually exhibits her work at the renowned Laguna Beach Festival of Arts each summer, and her jewelry can be found in galleries and fine jewelry stores across the country.
Over the years, Barbara Hendricks has approached the design and creation of jewelry from many angles, but she found that full creative control was the true requisite of her artistic passion. Barbara allows her inherent creativity to guide her vision and her hands as a designer and goldsmith. Her one-of-a-kind, custom jewelry pushes the boundaries of traditional design and has earned her a prestigious World Gold Counsel Award. In the comfort of her intimate salon-style studio Barbara has gained the confidence of her clients and developed many long lasting friendships.
Barbara's work has been featured in respected jewelry publications such as National Jeweler, Modern Jeweler, Goldsmith, Jewelers Circular Keystone and Niche Magazine, which honored her with its esteemed Niche Award. One of her exceptional pieces was selected by the Festival of Arts and presented to award-winning actress Jane Seymour for her contributions to the arts. Barbara was also a finalist in the International Pearl Design Competition in 2012.